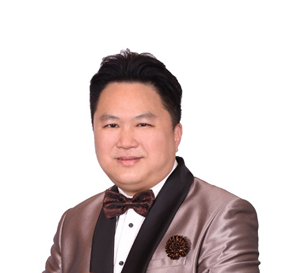 LAWRENCE YIP
Chief Executive Officer
Bachelor of Laws (Bond Uni.)
Registered Trademark, Industrial Design, Patent Agent
Admitted to the High Court of Malaya
Lawrence Yip practised as an advocate and solictor upon admission to the Bar in 2001. By 2002, he had established his own law firm and commenced his full time legal practice specialising in the area of Intellectual Property.
Pada tahun 2004, beliau mengambil langkah strategis dengan menutup kantor hukumnya untuk mengawali pembentukan TRADEMARK2U SDN BHD.
Sebagai perusahaan yang bergerak di bidang yang tidak umum, TRADEMARK2U melaju cepat dan akhirnya menjadi salah satu perusahaan Hak Kekayaan Intelektual ternama di Malaysia.
Currently, TRADEMARK2U expanded its wings to Thailand, Indonesia and Singapore.
Awards
Golden Bull Award 2008;
Enterprise 50 Award 2010, 2011, 2012;
Malaysia Book of Records 2005;