我们的公司
---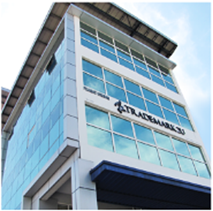 TRADEMARK2U是一家专注于全方位的全球知识产权拓展和实施以及管理的知识产权("IP")服务公司。我们有来自100多个国家的团队分别处理涉及国内及国际知识产权的工作, 无论客户在哪里,我们都可以为我们的客户提供最直接的高质量服务。

2001年,我们在马来西亚成立的第一家律师事务所,历经15载的积累,不断发展和壮大,但不忘初衷,一直专注于服务知识产权法律事务。大胆的服务定位帮助我们的律师事务所发展成为东南亚最大、最专业的专注于全球知识产权服务的机构。

TRADEMARK2U SDN有限公司是成立于2004年,延续了我们在法务方面的实践尤其是在知识产权领域的法务经验。目前我们在中国、马来西亚、泰国和印尼设有公司,主要服务于本地和国际客户。
Our Mission
---
Our mission is to take a genuine interest in our clients, understand their objectives, and meet or exceed their expectations.
We dedicate ourselves to these values:
PROFESSIONAL
To provide a high quality, creative, and result - oriented Intellectual Property (IP) service team to individuals and businesses, and serve as a primaryresource and partner in all aspects of clients' business growth and development.
EFFECTIVENESS
To provide our clients with a network of innovative I.P. solutions, excellent representation and a dedication to quality customer service.
TRUSTWORTHY
To represent our clients through quality IP services, and to reach these goals through honest dedication and ethical standards, while maintaining a stable and profitable organisation with the highest reputation.
Our Motto
Turning Ideas Into Wealth.
Our Awards
---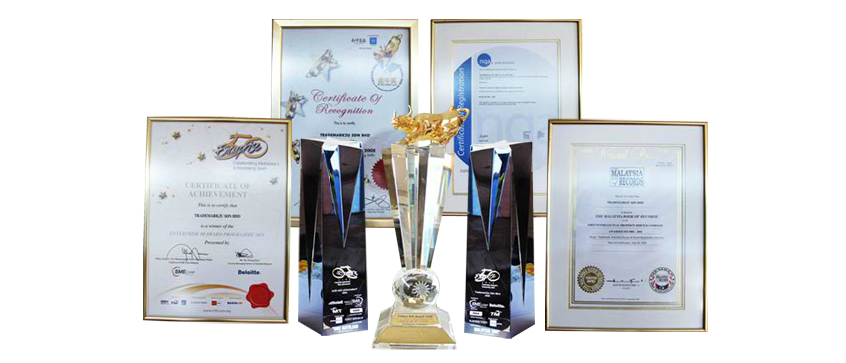 ENTERPRISE 50 2010 & 2011 (E50) Award
The Golden Bull Award 2008 20 emerging SMEs in Malaysia.
BS EN ISO9001: 2008 Quality Management System
The Malaysia Book of Records for being the first ISO9001 certified Intellectual Property Service Company in Malaysia.
Corporate Video
---
Introduction to Intellectual Property Rights (English version)
-
click here
Introduction to Intellectual Property Rights (Chinese version)
-
click here