Our Company
---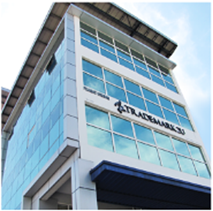 TRADEMARK2U is an intellectual property ("IP") service company providing a full range of IP management & enforcement services that extend around the globe.
We deal with both domestic and international IP work alongside a network of associates from over 100 countries, bringing quality worldwide services directly to our clients, wherever they are. The history of our company may be traced back to 2001, during which it operated as a law firm in Malaysia.
After several years in practice, our firm decided to streamline its services with a focus on one of the developing areas of law, being intellectual property. This bold career move has allowed our law firm to evolve into a service-based Intellectual Property company that is truly one of its kind.
TRADEMARK2U SDN BHD was thus established in 2004, in continuance of our previous law practice with a specialised approach to legal services in the field of intellectual property. Currently we have offices in Malaysia, Thailand, Indonesia and China serving mostly local and international clients.
Our Mission
---
Our mission is to take a genuine interest in our clients, understand their objectives, and meet or exceed their expectations.
We dedicate ourselves to these values:
PROFESSIONAL
To provide a high quality, creative, and result - oriented Intellectual Property (IP) service team to individuals and businesses, and serve as a primaryresource and partner in all aspects of clients' business growth and development.
EFFECTIVENESS
To provide our clients with a network of innovative I.P. solutions, excellent representation and a dedication to quality customer service.
TRUSTWORTHY
To represent our clients through quality IP services, and to reach these goals through honest dedication and ethical standards, while maintaining a stable and profitable organisation with the highest reputation.
Our Motto
Turning Ideas Into Wealth.
Our Awards
---
ENTERPRISE 50 2010 & 2011 (E50) Award
The Golden Bull Award 2008 20 emerging SMEs in Malaysia.
BS EN ISO9001: 2008 Quality Management System
The Malaysia Book of Records for being the first ISO9001 certified Intellectual Property Service Company in Malaysia.
Corporate Video
---
Introduction to Intellectual Property Rights (English version)
-
click here
Introduction to Intellectual Property Rights (Chinese version)
-
click here