Our Company
---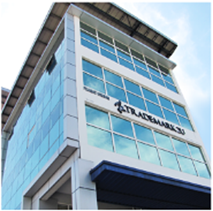 TRADEMARK2U is an intellectual property ("IP") service company with an extensive global presence in providing its clients with quality and comprehensive range of IP management and enforcement services that acts in their best interests.
Our international presence could be validated by our localized branch offices which are diversified across several parts of Asia, namely Malaysia, Thailand, Indonesia and China; all aiming to bring top-notch customer orientation towards safeguarding our clients' intellectual property rights and enhancing their brand name across their designated industries.

History
Our current business models and operations have been greatly shaped by its initial commencement as a Malaysian law firm in 2001, that had built a wide geographical network of associates from 100 countries to cater to our domestic and international IP project works.
TRADEMARK2U SDN BHD, established in 2004, is the birthchild of a specialized approach to legal services in the field of intellectual property. This idea of specializing in intellectual property services was inspired by our initiative to streamline our provision of law services after several years of law practice; as we intend to evolve our business model into a niche firm which could offer a differentiated and more concentrated clientele experience in resolving intellectual property issues.
Our Mission
---
We strive to align our operations along a genuine interest and understanding of clients' needs and objectives, with a conviction to meet and exceed their expectations from our services.
Our Motto
Turning Ideas Into Wealth.
Values
Our core values can be summarized as follows:
PROFESSIONAL
- High quality, creative and result-oriented Intellectual Property (IP) service team to individuals and businesses.
- Primary resource and partner in all aspects of clients' business growth and development throughout.
EFFECTIVENESS
- Network of innovative intellectual property solutions, excellent customer representation and service.
TRUSTWORTHY
- Helping clients reach goals of enjoying quality IP services through honest dedication and ethical standards.
Our Awards
---
ENTERPRISE 50 2010 & 2011 (E50) Award
The Golden Bull Award 2008 20 emerging SMEs in Malaysia.
BS EN ISO9001: 2008 Quality Management System
The Malaysia Book of Records for being the first ISO9001 certified Intellectual Property Service Company in Malaysia.
Corporate Video
---
Introduction to Intellectual Property Rights (English version)
-
click here
Introduction to Intellectual Property Rights (Chinese version)
-
click here